Gabe, Heather, Tytus, and Joelle Reed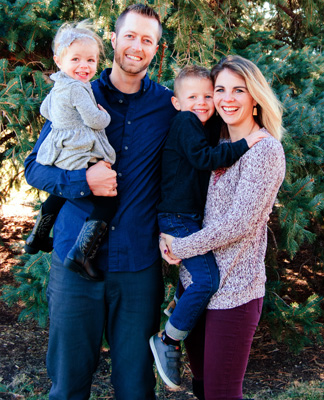 Working in church replanting. Leading Calvary Church Summitview in Centennial, Colorado. See Summitview weekly updates, Replanted Reeds ministry blog or email encouragement.
After serving as Youth Pastor at Berean Baptist Church, God called the Reeds into church replanting. Gabe interned in church planting with Calvary Church in Englewood, CO while taking M. Div. classes full time. By unanimous vote of the congregation, Summitview chose to replant, with services beginning September 11, 2016.
Why Replant? Church Replanting is a declaration of war against the dominion of Satan. When a church closes to the world it looks like Jesus lost. We believe that when God revives a church from 6 feet under the ground, Jesus kingdom grows, the world sees the majesty of God and the gospel cannot be ignored in that community. The true church is wonderfully loved by the crucified and risen Christ. We are passionate about making Jesus known in the Denver community through church replanting.
College/Career Group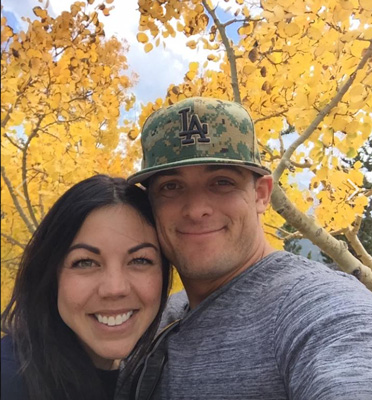 Led by Rick and Hollie Eisenberg at their home from 7-9 PM Friday nights. We start the night off with dinner and from there get into our study and discussion time. We are currently looking at the Letter to the Colossians. If you're in your 20s or in college, come join us. Call or text for directions.
Supports evangelical chaplains to enable them to minister to the spiritual needs of inmates in the Rocky Mountain region on a full-time basis. We support Chaplains Curtis and Mavis Holmes. Mavis's ministry is in the Denver Women's Correctional Facility where she spends Monday through Thursday one-on-one counseling, giving Christian books to individuals and praying with inmates. Curtis' ministry is to Denver Reception Diagnostic Center where he has Bible Study Classes on Mondays, Tuesdays and Thursdays. He also has a Wednesday Bible Study for a Mental Health Group. PHBF finds it a privilege to support the Holmes and their work to those in prison who so need the light and love of Christ.
Providence Bible Church – Located in the Five Points area of downtown Denver. Providence is a multi-cultural congregation desiring to reach out to the urban community. In 2010, Providence bought a nearby building and started a separate ministry, now called Encompass, dedicated to mentoring and uplifting through programs and one on one relationships. This sister church helps us grow in reaching out clearly with the Gospel, time, and resources to people facing great difficulties.
Camp Elim in Woodland Park, Colorado; providing a Christ-centered, youth-oriented retreat environment that encourages evangelism, spiritual growth and training in order to develop followers of Jesus Christ that impact their home, church and the world. Our membership participates as campers, counselors, speakers, contributors, and event hosts.
Immanuel Mission – Arizona; providing a quality, Bible-based education for students K-12 on the Navajo Indian reservation. We have a long term commitment to the Navajo nation and the High School Youth Group makes a week long trip nearly every year to teach a Vacation Bible School and perform work projects on the mission and in the community.